Innovative maintenance of railway bridges accommodating conflicting priorities such as security and economic efficiency.
External Staff
Iosif Miclaus, BSc
Funding
Funded through the BMVIT through the "Talente" programme as part of the "Bridging gaps" project
Runtime
07/01/2015 – 12/01/2016
Needs for regular inspection
Infrastructure installations need to comply with safety standards but should also be economically efficient. To achieve both goals it is necessary that they are regularly monitored, maintained, repaired and renewed. One of the most common methods of monitoring is visual inspection for which trained staff is needed. It consists of checking for fissures, corrosion, frost damage, sintering etc., documenting the damage and compiling a report. The data are then used to update lifecycle performance calculations.
Integrated inspection
In several sub-projects an application for an integrated bridge inspection via tablet or smartphone is developed and tested. Damage is recorded, then the data are transmitted and analysed (evaluating the state of affairs, forecasting, determine maintenance activities). Complementing this is the novel approach of an integrated lifecycle analysis. Normalised performance indicators of efficiency, social aspects and environmental aspects are multiplied with appropriate weighing factors to determine how the lifecycle of railway bridges and the rail track can be managed as one integrated system. This is achieved via the developing of realistic models and the conducting of an exemplary life-cycle analysis.
The high degree of innovation and practical relevance of the project resulted in a nomination for Lower Austria's innovation price 2016.
You want to know more? Feel free to ask!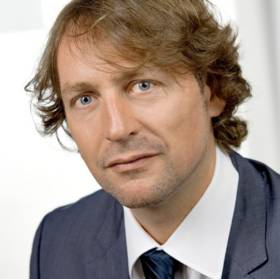 Head of Research Institute
Carl Ritter von Ghega Institute for Integrated Mobility Research
Deputy Academic Director Rail Technology and Mobility (BA)
Department of Rail Technology and Mobility
Location: D - Heinrich Schneidmadl-Straße 15
M: +43/676/847 228 664