The goal of the European project semester is the technical reface of the production planning game
---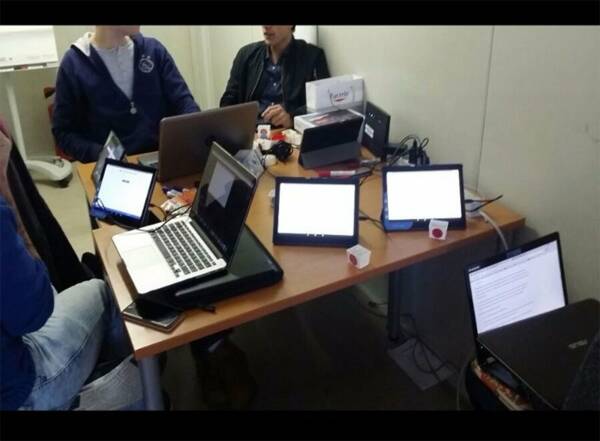 The technical reface of the production planning game, which is originally developed by the University of Applied Sciences Upper Austria, is the goal of the European project semester. The game is used in a 1-3 day workshop (Game based learning) for students or companies to learn different planning methods and investigate the influence their planning parameters.
This enables the participants of the workshop to find new ways of reducing stock, shortening lead time, optimizing capacity utilization and increasing delivery reliability – in other words the improvement of those factors that make a considerable contribution to the success or failure of an enterprise.
Currently the game equipment is really hard to carry. The 5 machines (RFID-Reader) are very large and beside the software is not up to date (VBA - Excel 2003). This are the two main reasons to reface the business game.
The project aim is to update the game in terms of usability and user-friendly interface. The aspects we want to improve are the production control modules, the server and the check in units. In order to do that, we need tablets for each of the control modules and NFC tags for the check in units.
Finally, we present the prototype or the game at the Campus of the University of Applied Sciences Upper Austria in Steyr. At this presentation, we want to get the professors feedback to further improve the prototype.
Externe MitarbeiterInnen
Gonzalez Pereira Pablo
Juin Marion
Eggermont Pim
Campbell Euan
Pardo Guiterrez Mario
PartnerInnen
University of Applied Sciences Steyr
Finanzierung
Research Fellowship FH St. Pölten
Laufzeit
28.02.2017 – 29.06.2017
Projektstatus
abgeschlossen