A team of international students worked on an innovative IOT project – building environmental maps by assessing the data measured by distributed IOT Sensor boxes using the new T-Mobile NB-IoT network
---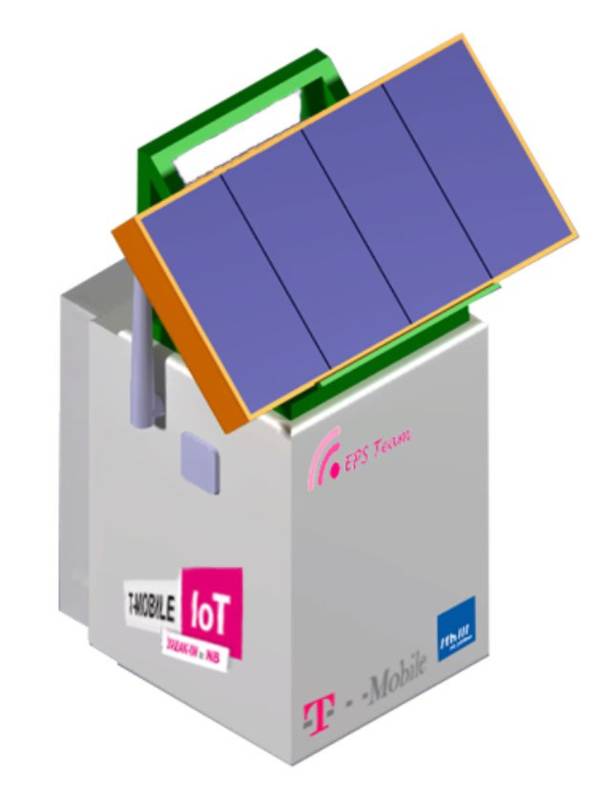 Alive Maps - Smart box for city life quality enhancement
The Internet of Things (IoT) turns our cities into smart cities. Students have produced a prototype for a mobile IoT-sensor box using "Narrowband IoT" technology, which can collect and measure data on air quality, humidity, temperature, noise level and brightness. This sensor data from several mobile boxes can be merged and visually rendered on a map.
Objective
Developing an IoT sensor box, which collects various sensor data
Transmit the collected data via T-Mobile's Narrowband (NB) IoT network to a central database
Visualize the data on a Webpage in an appropriate way.
Finding appropriate use cases
Project steps
Brainstorming session to find use case
Creating a Business concept
Developing a PROOF OF CONCEPT
Participation at Events and Competitions:

T-Mobile Hackathon, Sankt Pölten
Startup campus, Budapest
Berkeley competition, Vienna
Pioneers festival 2018, Vienna

Cooperation with BOSCH in the context of "Industry meets makers – The air around us"
Outcomes
"ALIVE MAPS", a concept for city life quality maps
A map of environmental data (as Air quality, Temperature, Noise level, Humidity, Light) in a town or area, which is built on the gained information from a network of distributed sensor stations
Business concept – How can we generate revenues from the Idea
by Banner Ads on the "Alive maps"-Homepage
by Selling the data, e.g. to GPS Tracking businesses
Proof of Concept
Prototype of the IoT-Sensor box with NB-IOT connection
Backend application - UDP socket service & Database
Frontend application - A map with visualization of the measured environmental data
Presentation of the IOT-sensor box in front of colleagues at FH St. Pölten | Copyright: FH St. Pölten / Katharina Anderl
Statements
The Team members were very engaged and additionally by taking part at the various mentioned competitions, the idea and especially the Business concept could be improved step by step due to the feedback of professionals.
Thomas Felberbauer and Christoph Braun with their team of EPS-students | Copyright: FH St. Pölten / Katharina Anderl
Studierende
Charlotte Bruschi - France
Maria Larros - Spain
Hubert Mierzwinski - Scotland
Miguel Minarro - Spain
Valentin Nita - Romania
Maxime Richard - France
Robert Gundacker - Austria
PartnerInnen
T-Mobile: supports with developing equipment (Microcontrollers, Sensors, Sim cards, …) and free use of NB-IOT network
Finanzierung
Research fellowship from FH Sankt Pölten
Laufzeit
28.02.2018 – 29.06.2018
Projektstatus
abgeschlossen
Beteiligte Institute, Gruppen und Zentren