Experimental development for highly-automated shunting operations in railway freight traffic
Automating shunting operations
Operating efficiently at marshalling yards and when dispersing is important for the future development of railway freight traffic, especially concerning single wagonload traffic. The aim is to operate safely, fast and with minimal costs. Technological feasibility is therefore evaluated including safety and regulations concerning labour protection. Automatic coupling and uncoupling of screw couplings, self-driving freight cars and automatic brake tests are taken into account.
The project autoSHUNTING aims at automating processes and tasks for shunting operations. The developed processes are then prototypically implemented and tested under real-life conditions.
Project goals
The goal is to develop processes and algorithms to automate the following steps: Driving the train from the entrance track to the marshalling hump, driving the locomotive back to the next train and shunting in non-automated marshalling yards and infrastructure nodes. The innovative processes should also contribute to increased safety and faster processes. This will be achieved through automated sub-processes for track shifts or collecting/providing wagons on branch lines.
Method
A modular process model is the methodological starting point for automatic building and uncoupling of wagon groups in different scenarios as well as for providing and collecting wagons at branch lines. Field tests are carried out in an automated shunting yard, an infrastructure node without automated shunting control and on a branch line. For this, a shunting locomotive is equipped with an appropriate prototypic sensor and actor system. The goal of the project is a trial operation in potential operational environments.
Tasks of the Carl Ritter von Ghega Institute
The task of the Carl Ritter von Ghega Institute for Mobility Research is to systematically revise the requirements for automating shunting operations on the basis of previous findings as well as the definition of deployment scenarios, operating modes, safety requirements and monitoring of field tests. Furthermore, the researchers of the institute address employee protection and economic efficiency including Life Cycle Costing.

You want to know more? Feel free to ask!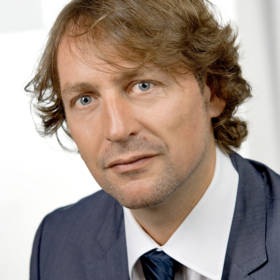 Head of Research Institute
Carl Ritter von Ghega Institute for Integrated Mobility Research
Deputy Academic Director Rail Technology and Mobility (BA)
Department of Rail Technology and Mobility
Member of the UAS Board from 2020 to 2023
Location: B - Campus-Platz 1
M: +43/676/847 228 664
Partners
FH OÖ
AIT
ÖBB Infrastruktur AG
ÖBB-Produktion GmbH
Rail Cargo Group
Funding
BMVIT-Mobility of the Future
Runtime
04/01/2019 – 12/31/2022
Involved Institutes, Groups and Centers