Training experts from within companies to become Data Scientists who are able to the best use of artificial intelligence methods
Expanded opportunities of Artificial Intelligence
In recent years, the possibilities of Artificial Intelligence (AI) have drastically expanded and become an integral part of our daily lives. This is partly due to new techniques and methods, especially regarding neural networks and machine learning in general, but also due to the availability of inexpensive and powerful hardware, allowing for more efficient implementation of existing technologies.
Lacking data science resources in companies
By now AI applications are available for all branches of industry, thus becoming increasingly relevant for companies in every sector. However, particularly small companies but and specialized departments in bigger companies often have not sufficient resources to hire dedicated data scientists. In addition, many tasks require an extremely high level of specialist knowledge, especially in the manufacturing industry. This means that "pure" data scientists do not have the necessary industry understanding where their skills are best deployed, which processes can benefit most from data science and where challenges may arise. This is the problem addressed in the Data Science Bootcamp. It provides further training in the field of data science for experts from within companies. Since the requirements are complex this training imparts advanced knowledge in order to develop, implement and evaluate new solutions in real-world business environments.
Closing the gap
The Data Science Bootcamp targets employees who have a good basic education and special knowledge in their respective fields. They are then equipped with the knowledge and tools to use the possibilities of data science for their specific field and beyond. In order to ensure the greatest possible relevance, the boot camp is developed in collaboration with the company partners. Practical data science projects from the respective areas are included. In 9 weeks, the participants acquire not only basic knowledge in the field of data science as well as more in-depth content, but can also practise their skills and apply them to new problems. In addition, the curriculum includes important non-technical content such as data protection and privacy aspects.
You want to know more? Feel free to ask!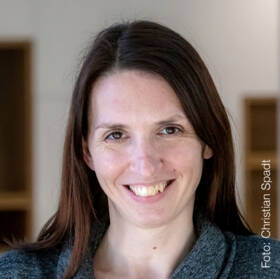 Academic Director Data Intelligence (MA)
Academic Director Data Science and Business Analytics (BA)
Deputy Head of Department
Department of Computer Science and Security
Member of the UAS Board from 2020 to 2023
Location: B - Campus-Platz 1
M: +43/676/847 228 711
Partners
Bravestone GmbH
Geomagis GmbH
Hutchison Drei Austria GmbH
myBioma GmbH
s IT solutions AT
Spardat GmbH
Sail Labs GmbH S
teszgal Informationstechnologie GmbH
Zentralanstalt für Meteorologie und Geodynamik (ZAMG)
Finanzierung:
Funding
BMDW- Digital Pro Bootcamps
Runtime
01/01/2020 – 06/30/2021
Involved Institutes, Groups and Centers