Facilitating the challenge of labour market inclusion of refugees for both companies and workers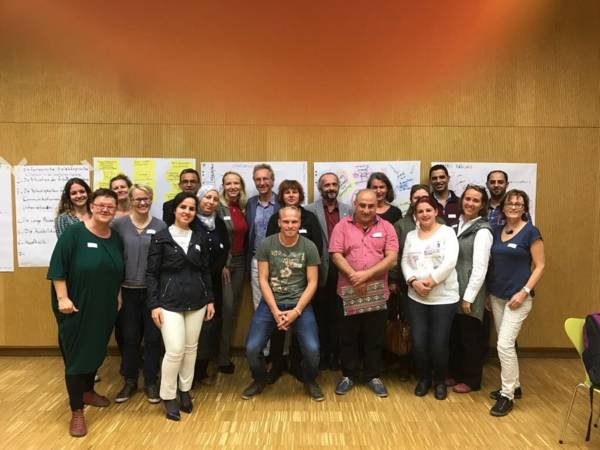 Innovative educational and consulting services
Social responsibility is increasingly a relevant topic for companies. This means, for example, the increased inclusion of people with flight biographies in the labour market and in personnel structures. In order to enable a smooth integration and inclusion process, companies need a supporting infrastructure.
In this way, employees can be enabled to exploit their full potential and companies can also profit from the added value of the inclusion of people with flight experience. In the feasibility study, the basis for the development of such an innovative educational and consulting offer for companies is developed.
Research questions
Research, qualitative survey and expert discussion are used to draw up a guideline for action. The guiding questions are:
What motives lead companies to hire people with flight experience, what makes them shy away from it?
What concrete support do entrepreneurs need to take the step of hiring refugees?
What are the challenges and difficulties of hiring?
How can diversity be used for the company?
What concerns and expectations do employees have?
Which ongoing support projects already exist, how are they accepted and perceived?
How can these findings be translated into support offers for companies?
What framework conditions are needed that go beyond the company?
The study is carried out in such a way that it can also serve as a basis for further development and transferability to other areas.
External Staff
Jelena Hrvacanin
Pascal Laun
Funding
FFG- Innovation Voucher
Runtime
02/07/2017 – 02/06/2018
Involved Institutes, Groups and Centers