Examining the need for support services for an intergenerational housing project.
In a residential complex planned by SERVICE MENSCH GmbH/Volkshilfe NÖ and BWS (Gemeinnützige allgemeine Bau-, Wohn- und Siedlungsgenossenschaft), senior citizens with care needs and younger persons (e.g. students, young families) are to live together according to the principle of "intergenerational assisted living". On behalf of the two cooperation partners, the Ilse Arlt Institute determined the necessary care, support and coordination services. One of the goals is to ascertain the possible extent of mutual neighbourly support is possible and which professional support, care and coordination services should be provided by Volkshilfe.
Questions
Together, parties interested in the housing project and experts from various fields, the following topics were outlined: (1) existing needs, (2) questions about the nature, scope and organisation of the necessary mutual support services and (3) the acceptance of the other target group. In order to plan the interplay of neighbourly and professional support services, the structures, resources and competences required for a high quality cooperation within such a project, were determined. In addition, options for the further involvement of potential residents in the planning process were discussed.
Implementation of the project
In a "future workshop" central questions were developed based on existing theories of inclusion research of cooperative coexistence. The results were further developed in expert discussions with participants from the fields of cooperative housing and care and community work. In addition, national and international best practice examples were subjected to a critical revision with regard to the aspects relevant to the project.
Results
The results clearly showed the importance of providing the right setup for successful intergenerational living (meeting places, common rooms, suitable size of the apartments of the overall project).Further, the attitude and participation of the (potential) residents (thorough selection procedure, investment in professional process support, establishment of residents' representation structures) are important.
It was confirmed that professional offers in the field of care as well as coordination and communication of neighbourly cooperation are necessary, especially during the planning and settlement phase. For the distinction and coexistence of professional and neighbourly services clear criteria and concepts are essential. The clear demonstration of the attractiveness and advantage for young residents was shown to be decisive for the success of such a project.

You want to know more? Feel free to ask!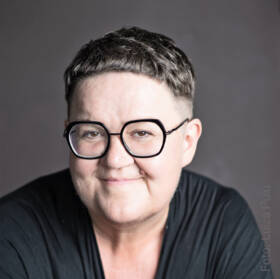 Lecturer
Department of Social Sciences
Location: B - Campus-Platz 1
M: +43/676/847 228 554
Partners
SERVICE MENSCH GmbH/Volkshilfe NÖ
BWS – Gemeinnützige allgemeine Bau-, Wohn- und Siedlungsgenossenschaft
Runtime
01/01/2016 – 06/30/2016
Involved Institutes, Groups and Centers