Feasibility of automated analysis of data generated from mobile measurement of tracks and points.
Partners
system7 rail support
ÖBB Infrastruktur AG
Funding
FFG- Innovation Voucher
Runtime
05/01/2017 – 04/30/2018
Mobile measurement based on optical sensors
system7 rail support has developed a prototype that allows mobile measurement of tracks and points based on optical sensors (3D cameras). In this project, researchers from the St. Pölten University of Applied Sciences are investigating the feasibility of an automated analysis of the gathered data. The mobile measurement of tracks and points via 3D is a highly innovative and promising approach because it is superior to currently available laser based systems in terms of portability, measuring speed and cost-efficiency.
Automated analysis
Up to now, in order to assess damage to track components data had to be first collected and then analysed by an individual. The goal of the project is to develop an algorithm that can automatically analyse collected data. Moreover, an online database for managing and analysing the data, as well as forecasting damage based on the gathered data is built.
You want to know more? Feel free to ask!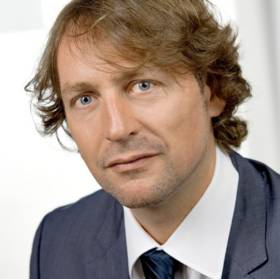 Head of Research Institute
Carl Ritter von Ghega Institute for Integrated Mobility Research
Deputy Academic Director Rail Technology and Mobility (BA)
Department of Rail Technology and Mobility
Location: D - Heinrich Schneidmadl-Straße 15
M: +43/676/847 228 664