Concept development for gesture controlled product presentation at the point-of-sale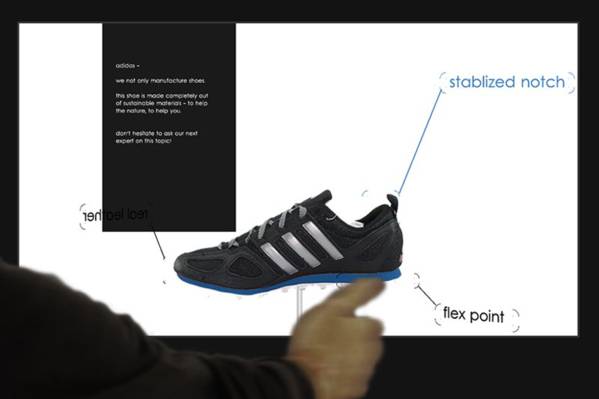 Possibilities for interactive product presentation at the point-of-sale have increased rapidly in recent years due to price decline of visualisation technologies such as displays, projectors, etc. However, the option to dynamically interact with the presented objects is often missing, touchscreens being ubiquitous but limited in size. Alternatives that recognize interaction without touch (by recognizing gestures) are based on 3D cameras that use machine-learning methods for object identification regarding properties of the human body (skeleton recognition, facial recognition etc.). These data can then be used for gesture recognition.
In the course of this project, technologies and interaction concepts that could be used for the This.Play 3D product were evaluated. In addition to detailed analysis of currently available technologies for tracking persons in the near field, options to deploy machine-learning methods for gesture recognition in the product were discussed.

External Staff
Daniela Hellmann
Funding
FFG Innovation Voucher
Runtime
01/27/2015 – 01/21/2016
Involved Institutes, Groups and Centers