Development of digital training materials in cooperation with apprentices and with the help of suitable didactic concepts.
Background
The ongoing digitalisation is changing the labour market and working conditions, thus placing new demands on employees and education systems. Generally speaking, professional training should prepare trainees for the labour market, but it should also serve to develop their personality. To ensure long-term employability and social participation, there is an increasing demand for qualifications, competencies, and skills that go beyond the formal training spectrum. This is not only aimed at competencies in the area of information and communication technologies, but also asks for new concepts in the teaching of specialist and technical content with the help of modern technologies.
Project Content
Digital learning formats are experiencing a major upswing and play an increasingly important role in further education and training. However, these new forms of knowledge transfer and learning require special didactic concepts in order to be able to guarantee the transfer of competencies at a high level. However, it has become apparent that only a few digital formats meet the requirements and are tailored to the needs of different target groups. This is where the project "Digital Spaces" comes in. Together with apprentices and teaching staff (trainers for teachers, vocational school teachers, etc.), we are developing occupation-relevant digital training content. These new digital learning formats also focus on qualifications, competencies and skills that the formal training spectrum hardly covers.
Objectives and Target Group
There is a need for new didactic and methodological concepts for teaching occupation-related content via digital learning formats. Both apprentices and companies see a great demand for this and want training offers that are as low-threshold and "easily accessible" as possible. In order to meet these requirements and wishes, the project team in collaboration with apprentices:
make the necessary contents for their vocational education visible and, together with their supervisors, name them as concrete training contents within the framework of the apprenticeship training (companies, vocational school, vocational assistance for youths, etc.).
learn and develop forms of implementations.
identify platforms for the dissemination of content and transfer the developed concepts into concrete solutions.
draw up a methodical format for the development and implementation as an open-source solution.
The target group is partly approached via the participating network partners (employees and apprentices of chance plus BAS Mostviertel, the apprentices of Netzwerkausbildungs Gmbh and their training companies, the colleagues from the youth centre Jugendzentrum Steppenwolf and also visitors of the youth centre). All participating groups of people also act as multipliers who disseminate the knowledge gained in their teams, companies and networks.
Results
The developed training contents will be freely accessible via social media for apprentices and other interested groups of people. In addition, the links to the products and the methodological concept will be made available to the general public via the homepages of the cooperating institutions (Tischlerei Krumböck, LFS+BS Langenlois, Jugendzentrum Steppenwolf, Lehrlingsstiftung Eggenburg, Campus & City Radio 94.4), via the project homepage of the St. Pölten UAS, and via the homepage of DABEI-Austria. The project results can therefore be used immediately after completion by apprentices, companies, vocational schools, and specialists in the vocational assistance of youths. The methodical concept for imparting knowledge for apprenticeships is made available to companies, vocational schools as well as professionals of youth vocational assistance.
You want to know more? Feel free to ask!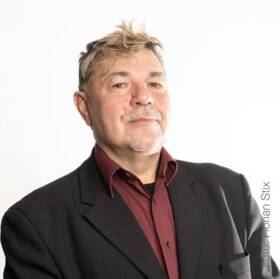 Lecturer
Department of Social Sciences
Location: Building B - Campus-Platz 1
M: +43/676/847 228 527
Partners
Netzwerk GmbH
BAS
Jugendzentrum Steppenwolf
Funding
AK NÖ (Projektfonds Arbeit 4.0)
Runtime
05/01/2022 – 10/31/2023
Involved Institutes, Groups and Centers