Recording a training course at a slaughterhouse and preparing a training video.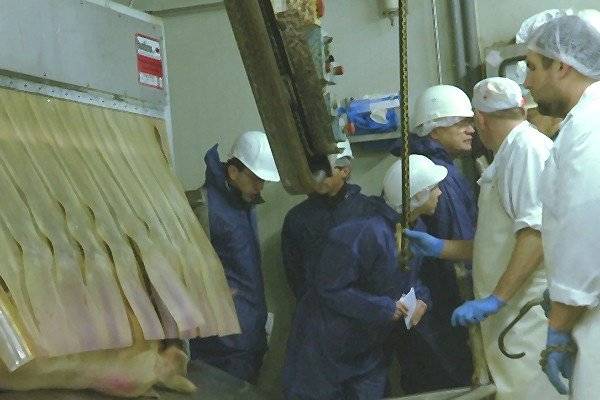 The Institute for Creative\Media/Technologies produced a video documentary of practical training in the field of cattle and pig slaughtering on behalf of the Department of Veterinary Affairs and Food Control of the Office of the Provincial Government of Lower Austria.
In consultation with the Office of the Lower Austrian Provincial Government, a concept was drawn up in advance in order to be able to react quickly during the shooting. All important training contents and crucial key places were caught on camera and microphone.
In post production graphic elements were inserted to clarify facts and a Full HD video was created for further training purposes. A student of media technology and ICMT employees were responsible for the implementation.

External Staff
Jakob Wallner
Runtime
01/01/2014 – 07/31/2014
Involved Institutes, Groups and Centers