Converting training at the Microsoccer Academy to e-learning
Microsoccer has launched the Microsoccer Academy, a short training programme, to help promote career opportunities for young people living in precarious circumstances. In addition to knowledge of microsoccer sports and craftsmanship, participants are taught basic knowledge in general sports event management, media management, fair play and team building. The prospective coaches thus receive training that is also applicable in many other areas of life and work.
In the course of the project, the previous presence academy for Microsoccer Academy trainers was converted to e-learning courses with the help of St. Pölten UAS. Taking into account the "Train the Trainer" approach, in the future youth workers will be able to conduct training courses themselves, regardless of their location.
Increased reach through e-learning
The much greater reach of the new programme means that at no additional cost even more young people can take advantage of the opportunity for training. The support and assistance provided by St. Pölten UAS in this changeover has ensured that the new e-learning course ties in with the previous offering and is of equal quality as the previous analogue courses.
You want to know more? Feel free to ask!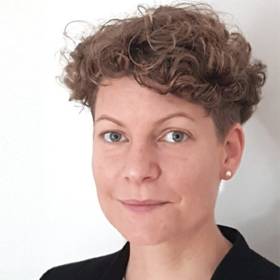 Academic Director Media Management (BA)
Deputy Head of
Media Business Research Group
Institute of Creative\Media/Technologies
Department of Media and Digital Technologies
Member of the UAS Board from 2023 to 2026
Location: A - Campus-Platz 1
P: +43/2742/313 228 422
M: +43/676/847 228 422
Runtime
09/09/2015 – 09/10/2016
Involved Institutes, Groups and Centers