AR/VR Interfaces for the Industrial Internet of Things (AIIIT)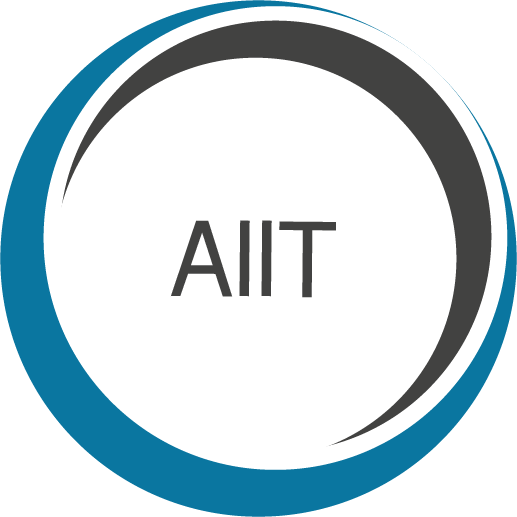 Duration: 01/01/2020 – 31/12/2021 (Covid-related extension)
The aim of AR/VR Interfaces for the Industrial Internet of Things (AIIT) is to develop a catalogue of guidelines which make the transfer of knowledge between people and the CPS of smart factories more efficient, also taking narrative methods into account. The workplace of the future at a smart factory is highly interconnected and data-driven, with HMD-based AR systems being particularly well suited as interfaces for the access to and manipulation of production data from the IIoT (cyber-physical systems, CPS). The concept of cyber-physical equivalence (CPE) rests on the assumption that physical objects have a digital twin which is filled with data from reality that can be used as a basis for simulations and planning. Conversely, virtual data can flow back to the physical entities in real time. The following aspects are considered in particular:
Transfer of data concerning the digital twin of a smart product in the course of production (condition, production process, objective) directly on the product using AR visualisation.
Active transfer of information concerning the condition of the components of a production chain (smart machines, smart storages, smart production sites) that are able to make decisions on their own. In this context, the user takes on a supervisory function rather than a control function. This means, however, that the user has even more need for processed information regarding the status quo and the plan of the smart factory.
Continuous passive information transfer for monitoring and alerting purposes in AR interfaces by means of visualisations and sonifications.
Objectives:
Concepts for the communication and interaction of data from the IIoT using glasses-based AR on the basis of narrative methods
Concepts for the passive communication of information (continuous monitoring and alerting)
Creation of interfaces between AR HMD systems and machine data sources
Workflows for the dynamic processing of data from the IIoT as 3D data for AR authoring frameworks
Methods:
Expert interviews with specialists from the manufacturing industry
Research on narrative concepts for the transfer of abstract information using visualisations
Research regarding human factors for the passive communication of information
Creating a database of machine data (time series) of a production cycle in a factory for simulation purposes
Prototypical implementation of interactive visualisations of these data for AR HMDs based on the research results
Use case lead
Lecturer
Department of Media and Digital Technologies