Holistic logistical measures that enable the sustainable use of resources and a healthier living environment in addition to supply security.
Background
Freight transport in cities is a key element in local supply but it also causes significant problems. It harms the environment as well as the population's health and quality of life. The responsible parties in the cities are therefore making an effort (in terms of infrastructure, organisation, and technology) to mitigate the negative effects of transport. However, it is becoming more and more apparent that there is a lack of basic principles for integrating urban freight transport into planning processes and instruments, especially at the level of city districts (neighbourhoods) and construction sites. As a result, necessary individual measures (such as parcel boxes, loading areas, loading yards, micro-hubs, etc.) are either not implemented at all or way too late, or prove to be costly and ineffective (e.g., unsuitable measures for the local target groups, errors in the choice of locations and dimensioning, etc.). In addition, lock in-effects – high switching costs hinder switching to alternatives – can occur, preventing the ideal integration of freight transport into the built environment (in terms of land use, efficiency, emissions, etc.) for long periods of time.
Project Content
Existing planning tools and toolkits usually focus on city-wide aspects and allow only for very general and insufficiently quantifiable statements; influencing factors that play a role in the small-scale environment are often disregarded. With the LOGI-TOOLKIT, we take a different approach. It is intended to enable assessing the suitability and impact of logistical measures at the small-scale level, and to prepare their implementation in the best possible manner. The areas of logistics and urban planning are considered from an interdisciplinary point of view and relevant measures are examined for their suitability. Also, various interest groups are involved in vital steps of the project. The LOGI-TOOLKIT provides an evidence-based foundation for decision-makers in planning, administration, and real estate development. It supports them in predicting the consequences and effects of measures and plan ahead accordingly.
Goals
The web-based LOGI-TOOLKIT is intended to support planning, administration, and real estate development by allowing to assess the impact of logistical measures at the early stages of the planning processes. Long-term effective and cost-intensive planning errors can thus be avoided and important steps can be taken to increase efficiency in urban logistics. The main project goals are:
Development of concrete success and implementation parameters for logistical measures (dimensioning, capacity, accruing deliveries, cost & operator structure, space requirements, catchment areas, implementation periods, scaling, interest groups, times of involvement, etc.).
Identification of specific challenges faced by municipalities with regard to logistics planning in the district/neighbourhood.
Development of a web-based, openly accessible, and expandable toolkit, which can be used for needs assessment and logistics planning in the district as well as for evaluating the impact of logistics measures at different levels of the planning process.
The LOGI-TOOLKIT links urban planning with logistics planning and helps to redesign freight transport according to ecological and health-related criteria. As a result, the environmental friendliness of the transports increases, the urban infrastructure better serves the needs of different groups, emissions go down and the health of the citizen improves.
Methods
Research on the current status and trends (automated deliveries, growth of freight/commercial traffic, new supply chains, CO2-tax, etc.) of logistics in the urban district as well as interviews with stakeholders and affected parties (e.g., housing cooperatives, waste services) provide the knowledge base for identifying solutions already available and for devising new and sustainable measures. A selection of proposed and existing measures is examined in detail and, based on the insights gained, useful indicators for the toolkit are developed. Future users and stakeholders are involved in key processes of the project in order to capture their needs in the best possible manner (e.g., via user stories). By clarifying questions regarding user interfaces, data sources (e.g., geodata), algorithms (for evaluation or simulations), and data preparation and visualisation, the foundation for the LOGI-TOOLKIT is laid. In the implementation, modern methods of software development (e.g., "rapid prototyping") are used. In addition, the toolkit is tested and further developed on the basis of three case studies (Vienna Aspern Seestadt, St. Pölten, Graz).
Results
Previous research on urban logistics often relies on isolated solutions and considers only a small number of aspects. However, future-proof, sustainable logistics planning requires a holistic approach. The LOGI-TOOLKIT platform we develop in the present project is a leap forward in this direction; it allows to consider logistical processes in the different phases of planning an urban neighbourhood. We thus provide a valuable instrument for integrating logistics into urban and district planning. This not only ensures the supply of goods and services, but also reduces emissions/immissions and opens up opportunities for a more efficient and sustainable use of energy and resources. The collection of logistics- and neighbourhood-relevant data (volume of goods, goods structure, user acceptance, etc.) and measures (implementation criteria, cost estimates, catchment areas, etc.) and the knowledge acquired in the project will be made publicly available and can serve as a basis for further planning instruments.
Mobility of the Future is a research, technology and innovation funding programme of the Republic of Austria, Ministry of Climate Action. The Austrian Research Promotion Agency (FFG) has been authorised for the programme management.
You want to know more? Feel free to ask!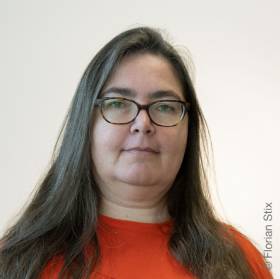 Senior Researcher Carl Ritter von Ghega Institute for Integrated Mobility Research
Department of Rail Technology and Mobility
Location: B - Campus-Platz 1
M: +43/676/847 228 481
Partners
Die Softwaregärtner GmbH
IFZ -Interdisziplinäres Forschungszentrum,
Technische Universität Wien - Institut für Architektur und Raumplanung
Y-Verkehrsplanung
Funding
FFG (Mobilität der Zukunft)
Runtime
05/01/2022 – 10/30/2024
Involved Institutes, Groups and Centers