Investigating how a better evaluation of biological measurement data can support therapeutic measures.
New analysis of biological measurement data
The Media Computing Group of the Institute for Creative\Media/Technologies at the Sankt Pölten University of Applied Sciences In research cooperation together with the "Josef Ressel Centre Krems- Horizons of personalised music therapy in neurorehabilitation" investigates how a better evaluation of biological measurement data can be used to support therapeutic measures. To address this question algorithms, based on ECG and EEG measurements as well as data from motion sensors, are developed to recognize favourable times and periods for therapeutic measures.
In addition, special characteristics of therapy, such as the establishing of empathy between therapist and patient, are to be examined more closely. For this purpose special and novel data mining methods are developed which systematically apply statistical methods to already existing data sets in order to identify new trends and patterns. Moreover, algorithms and visual, interactive tools will be developed to facilitate the more detailed analysis of existing measurement data.
Follow-up project
You want to know more? Feel free to ask!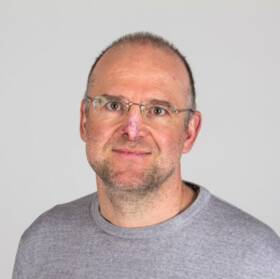 Academic Director Creative Computing (BA)
Department of Media and Digital Technologies
Location: A - Campus-Platz 1
M: +43/676/847 228 245
External project manager
Prof. (FH) Priv.Doz. Mag. Dr. Gerhard Tucek, Josef Ressel Zentrum Krems
Partners
Josef Ressel Zentrum Krems
Funding
Josef Ressel Zentrum Krems
Runtime
09/01/2016 – 08/30/2018
Involved Institutes, Groups and Centers