Professional knowledge acquisition and information transfer in easy-to-understand language.
Background
A study conducted in Germany has shown that approximately 40 percent of the working-age population have insufficient written command of the German language. 15 percent achieve only the CEFR level A1 in the written language, which corresponds to functional illiteracy. As these results are in line with the situation in Austria, it can be assumed that the acquisition of knowledge in written form is difficult for many employees and persons seeking employment – and even virtually impossible for some. This is a serious handicap in a society where the exchange of information and electronic written communication play such an important role. The language barrier leads to misunderstandings and errors, which makes it hard to acquire new knowledge. Possible consequences include the undermining of confidence as well as health implications. Moreover, it weakens people's position when seeking a job or may even lead to exclusion from the labour market.
Project Content
Providing comprehensible information is highly relevant for many processes within companies. Differences in language levels between authors of information materials and the people they write for are prone to create communication problems. This includes safety instructions, operating manuals of machines and tools, teaching materials, house rules, and rules of conduct to employment contracts, work documentation, privacy agreements, works council communication and much more. The project-team of selbst.verständlich intended to remedy these problems and reduce language barriers. The primary idea was to give employees better access to information by providing content in easy to understand language, thereby enabling them to acquire relevant knowledge for their job. The keywords in this context are accessibility of information and communication, also with regard to people with special needs. For this reason the focus was on composing relevant content in easy language that everyone can understand and make information available via an app for desktop and smartphone, partly supported by visual and auditory material. The scientific groundwork needed for realizing the project aims was supported by researchers of St. Pölten UAS.
Goals
The project selbst.verständlich was carried out by the social enterprise LANDSCHAFTSPFLEGE with the scientific support of the St. Pölten UAS. The project provided assistance to, e.g., employees with language, learning or reading difficulties by making job-relevant contents and information of the companies available via digital channels (desktop and smartphone apps) in a target group-oriented manner. In this way, employees gained low-threshold access to information and knowledge. Aside from making it easier for people to acquire skills and qualifications that open up new perspectives in the labour market or within a company, the project also aimed to increase social inclusion, give people a sense of achievement and self-efficacy and strengthen their self-confidence. Another objective was to generate "multiplier effects" through the dissemination of the developed prototype and the insights gain.
Methods
The project contents as well as the offers of assistance were provided via a smartphone app and screens that can be accessed every employee in the company. The language used by the selbst.verständlich app corresponds to level A2. The app's smartphone version can also read QR codes on machines and devices, thereby providing information on how to operate them, on safety issues, and on important regulations. Contents were discussed with all parties concerned, necessary adjustments were made based on these discussions, information was translated and video content was produced. The project team was in close contact with users and key personnel throughout the project and talked to them about their expectations and their experiences and made amendments where needed. External specialists with a focus on an inclusive labour market were also consulted in this process.
Results
The insights gained during the project suggest that the app is, indeed, a helpful tool for the introduction to (or a refresher training of) working instructions. On top of that it facilitates and improves the understanding of work contracts etc. The integrated read-aloud function proved to be extremely helpful for people with reading difficulties and problems to comprehend speech varieties (i.e., dialect/accent). What is more, the app promotes the understanding of labour law contexts and gives better insight into the requirements and conditions of a specific (transit) workplace (Why am I here? What is the purpose? What are possible perspectives?). The company LANDSCHAFTSPFLEGE, primarily used the app, when a person started a new work and whenever necessary, and not so much as an everyday tool. It turned out that considering different learning types and preferences is of vital importance. Also, the app works as a useful add-on to personal assistance, but it cannot replace it completely.
The time-consuming but thorough preparation of the project as well as the involvement of employees and users in the development of the app paid off and had positive (side-)effects. Participation and communication in the working environment of the participating organisations not only have gained in importance during the project and in the context of the app but also have become a major topic in general.
The importance of ensuring comprehensible communication for everyone involved was recognized as highly relevant, not least in order to avoid stigmatisation processes. In the course of the project, it turned out that the term "understandable and clear language" is more helpful than the usual wording "simple language" which some consider stigmatising – an experience that should be more broadly discussed in the specialist communities and networks dedicated to simple language.
The great importance of communication for enabling inclusion at work is clearly supported by the outcomes of this project. Consequently, there is a need for further projects on the use of understandable language and the measures introduced here and its positive impacts should be made more widely known.
Rolling out the concept is recommended. Moreover, there should be further measures to increase operational co-determination and participation, also for transit employees, and measures for language inclusion should be reinforced in society as a whole.
You want to know more? Feel free to ask!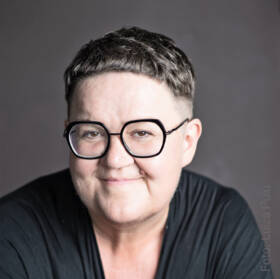 Lecturer
Department of Social Sciences
Location: B - Campus-Platz 1
M: +43/676/847 228 554
Partners
LANDSCHAFTSPFLEGE (Lead)
Verein Kulturlandschaft Schmidatal
Funding
AK NÖ (Projektfonds Arbeit 4.0)
Runtime
07/01/2020 – 10/31/2021
Involved Institutes, Groups and Centers