Developing a breakable brake shoe to avoid damages when a train starts moving if it is accidentally forgotten on the track
Background
In railway operations, especially in shunting and in marshalling yards, brake shoes are used to slow down and secure rolling railway carriages. On occasion, it can happen that not all of these securing devices are removed before a train starts moving. This can result in wedging at points and even derailment.
Project objective
In order to minimise this risk a brake shoe is developed which, if accidentally forgotten on the track, is destroyed when the train starts moving, so as not to cause any damage or danger of possible derailment.
Methodology & Result
In the course of the project, numerous possible materials and shapes for such a shoe are tested and evaluated according to the criteria simplicity, resistance, cost and reliability. Low weight is another criterion in order to facilitate easy handling by staff. The most promising variants are manufactured and tested. Test results and further documentation are prepared for a possible subsequent certification according to effectiveness of the new type of brake shoe.
The project builds on findings regarding best methods from the previous StilvA project.
You want to know more? Feel free to ask!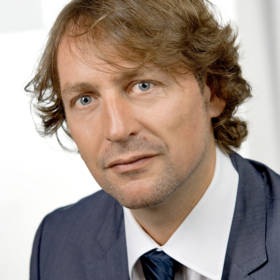 Head of Research Institute
Carl Ritter von Ghega Institute for Integrated Mobility Research
Deputy Academic Director Rail Technology and Mobility (BA)
Department of Rail Technology and Mobility
Member of the UAS Board from 2020 to 2023
Location: B - Campus-Platz 1
M: +43/676/847 228 664
Partners
University of Applied Sciences Upper Austria
Funding
FFG- Mobility of the Future
Runtime
09/02/2019 – 08/31/2021
Involved Institutes, Groups and Centers