Examining how European news agencies work and which aspects will become important for them in future.
Background
Since 1894, the SDA (today's Keystone-SDA) has been a nationwide information service provider in Switzerland. At the moment, the Keystone-SDA has approximately 180 employees and delivers news reports in the three national languages: German, French, and Italian. Until a few years ago, almost all media enterprises made use of the services provided by the agency – a situation that has recently changed. CH Media, one of the country's big media consortia, has been using its own solutions instead of the Keystone-SDA's services since 2020. 20Minuten, NZZ, and a number of other smaller media enterprises have been using the SDA's service only partially since 2021, or not at all. Just like CH Media, they are planning to work with in-house agencies or special tools in future. With more and more media companies opting out, the future viability of the Keystone-SDA is in danger, the more so as the agency receives public funding. For this reason, the working group for journalism of the Federal Media Commission (FMEC) investigates how these trends change the media landscape.
Project Content
The project's objective is to examine the present and future of national news agencies in small European countries with a special focus on the Keystone-SDA.
For the study at hand, six European news agencies were selected that are active in markets which are comparable to Switzerland in size: STT in Finland, Belga in Belgium, NTB in Norway, PA Media Group in Great Britain / Ireland, APA in Austria, and Keystone-SDA in Switzerland. All these countries have a big privately owned (i.e., non-governmental) agency covering the entire news range that is editorially independent. The Keystone-SDA and NTB are exceptions because they receive public funds in the form of press subsidies and innovation grants.
Methods and Objectives
The following questions, among others, are to be addressed through expert interviews with management board members of the six selected news agencies and an expert from the news agency networks, the analysis of the agencies' business reports and financial indicators, and literature research:
What are the advantages and disadvantages of existing and future ownership structures of national news agencies?
How profitable are the news agencies' basic services and commercial additional services?
In which direction are the agencies' services and portfolios developing? What do their customer and income structures look like?
Which challenges do they face, and which roles do the state and politicians play?
What are special innovations and collaborations in news agencies?
The project aims to provide an insight into how news agencies work and which paths (such as collaborations, innovations, or portfolio expansions) they may take in order to remain viable in future. In this context, protecting their independence in particular is a clear goal of the news agencies.
Results
Approximately 75% of the world's news agencies are state-owned. Only 17 are independent: three global agencies, ten national ones in Europe (the members of the alliance Group 39), and news agencies in Canada, India, Japan, and Australia. Apart from the agencies selected here, the other European agencies are the Dutch ANP, the German dpa, the Danish ritzau, and the Swedish TT. All selected agencies have in common that their independent editorial offices work daily on safeguarding democratic values without exterior influences.
The examined news agencies secure their independence in different ways. Technological developments in particular such as automated content, speech-to-text methods, and the use of algorithms play a central role. Data-based business models in the field of sports or collaborations with other agencies are also considered important instruments that allow agencies to continue to work autonomously and independently.
Publications
Grüblbauer, J., Bezensek, S., & Edlinger, A. (2021). Gegenwart und Zukunft von nationalen Nachrichtenagenturen in europäischen Kleinstaaten unter der besonderen Berücksichtigung der Keystone‐SDA [Im Auftrag der Eidgenössischen Medienkommission (EMEK)]. EMEK. https://www.emek.admin.ch/de/themen/journalismus/
You want to know more? Feel free to ask!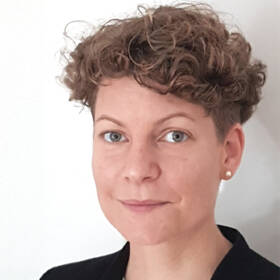 Academic Director Media Management (BA)
Deputy Head of
Media Business Research Group
Institute of Creative\Media/Technologies
Department of Media and Digital Technologies
Member of the UAS Board from 2023 to 2026
Location: Building A - Campus-Platz 1
P: +43/2742/313 228 422
M: +43/676/847 228 422
Students
Aurelia Edlinger
Funding
Auftragsforschung/ Bundesamt für Kommunikation BAKOM Schweiz
Runtime
05/01/2021 – 07/31/2021
Involved Institutes, Groups and Centers