"CargoRider 2" is developing a new innovative mobility offer for easier use of cargo ships that is based on sustainability paradigms.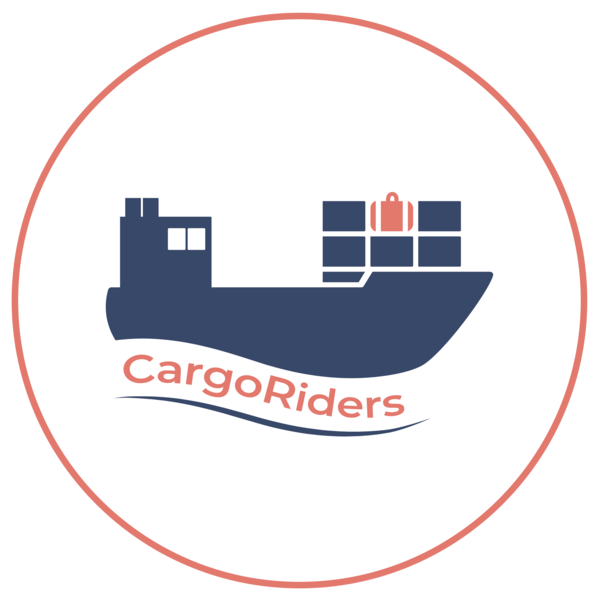 Speed is often the central requirement for a trip, which has led to an enormous increase in air travel in the last decades. But more recently there has also been a counter-trend where the journey is seen as integral part of the holiday: The cruise market is booming and long train trips - for example with the Orient Express or the Trans-Siberian Railway - are increasingly sought out by holiday makers. However, these types of travel mostly target well-situated travellers in their sixties and are therefore firmly located in the high-end segment.
Travelling cost-efficiently and sustainably via cargo ship
"CargoRider 2 – Development of a new, innovative mobility proposal for the easier use of cargo ship travel" aims to offer younger travellers affordability, the possibility for flexible planning and an entertainment factor. In addition, there is virtually no added environmental burden caused because, unlike travels by cruise or plane no additional trips are undertaken.
Feasibility
In the preceding project "CargoRider" a feasibility study was conducted to investigate the demand for this way of travel and cost-efficiency. The results show conclusively that such a service is of great interest for the target group and possible to execute from technical and legal points of view.
The distinguishing feature of the "CargoRider" concept is that it is based on the well-known "interrail" concept of flexible and agile travel arrangement over a certain amount of time and deliberately targets a younger group of travellers.
Development of an innovative service design
For CargoRider 2 the researchers are collaborating with bitsfabrik GmbH – a company with focus on the development of tourism software and high expertise in the relevant technologies. The goal of the project is to develop the complete service design for this innovative mobility service, to build a prototype application including data interfaces and test it under controlled conditions.
Business models will be developed, for both the software product and the mobility service for cargo ships as a whole. The focus is on commercial use in European river traffic. Special attention will be paid to usability and user experience of the software, which are indispensable prerequisites for success, as well as to possible social implications of shared economy solutions.
High level of acceptance is assumed
The preceding project CargoRider has delivered positive results and received a lot of attention, both in the media and in the public at large. This further strengthens the case that a market for the offer exists.
CargoRider was presented at tecnet equity's "research-to-value check-up" in summer 2017 which resulted in a recommendation to continue the project.
Three Research Institutes of the St. Pölten University of Applied Sciences are collaborating in "Cargo Rider 2": The Carl Ritter von Ghega Institute for Integrated Mobility Research, the Institute of Creative\Media/Technologies, which is mainly responsible for Service Design and Customer Experience Design and the Institute of Media Economics, which is involved in the formulation of the operating concept.
Links
Publications
Rottermanner, G., Graf, P., Judmaier, P., & Michelberger, F. (2021). Prototypische Entwicklung & Evaluation einer Plattform zur Buchung von Frachtschiffreisen. 14. Forschungsforum 2021, Wien. http://ffhoarep.fh-ooe.at/handle/123456789/1395
Michelberger, F. (2018, June 21). CargoRider 2 – Entwicklung eines neuen, innovativen Mobilitätsangebots zur einfacheren Nutzung von Frachtschiffreisen. Vernetzungsworkshop Forschungsprojekte MdZ AS9 Personenmobilität, Wien.
Michelberger, F., & Judmaier, P. (2018). Mobility as a Service - An Example of a New Mobility Service for Passengers on Freight Ships. Proceedings of 22nd International Scientific Conference Transport Means 2018, 252–257. https://transportmeans.ktu.edu/wp-content/uploads/sites/307/2018/02/Transport-means-I-dalis-2018-09-25.pdf
External Staff
Birgit Blauensteiner (former team member)
Gernot Heil (former team member)
Runtime
04/03/2018 – 01/31/2020
Involved Institutes, Groups and Centers