Developing a web platform into a marketable commodity, which facilitates access to journeys on cargo ships.
Background
Travelling on board of a cargo ship is an alternative way of exploring the world. Target group analyses reveal that the motives for going on such a journey are quite diverse. Some are looking for an adventure and find it exciting to discover something new, members of the educated class, on the other hand, are interested in ships and technical aspects, while induvial travellers just seek an alternative to common cruises. Irrespective of what the motives are, there is a clear trend towards cargo ship voyages.
Project content
Overall, the project consists of three parts with the current project being the third. Part one was aimed to create a framework for the web platform CargoRiders and to research its potential for growth. Building on this a prototype was developed in part two. The prototype already contained the necessary interfaces and has been tested under laboratory conditions. In the final part the web platform will be turned into a marketable solution. To accomplish this additional features will be integrated, the user interface will be improved, deficits that became visible during the testing period will be eliminated, and the foundations for a business model will be created.
Goals and Methods
There are two overarching aims that are pursued in the final part of the CargoRiders project: Turning the web platform into a usable tool and developing a viable business model with the help of pilot customers. The prototype created in the second part of CargoRiders – to give more details – was unable to process real-time geolocation data and had no built-in online payment service. Apart from adding these functionalities the user interface will be redesigned to improve usability.
Two main categories of potential users have been identified: those who intend to book a cargo ship voyage and those who are willing to offer such a journey. The pilot studies revealed that the availability of the second category of users is still underdeveloped. Thus, it is also of great importance to get in touch with a wider circle of shipping companies and captains.
Results
Cargo ship voyages are around for quite a while and they will not be reinvented in this project. The main innovation is the web platform, which makes this way of travelling easily accessible. The web platform is not a just simple booking service; it provides schedules and timetables, information about the availability of ships, and an online payment service. In summary, it combines many features in one single application.
You want to know more? Feel free to ask!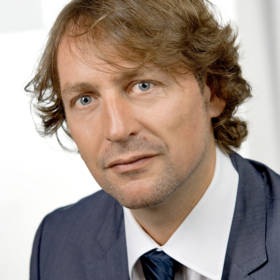 Head of Research Institute
Carl Ritter von Ghega Institute for Integrated Mobility Research
Deputy Academic Director Rail Technology and Mobility (BA)
Department of Rail Technology and Mobility
Member of the UAS Board from 2020 to 2023
Location: B - Campus-Platz 1
M: +43/676/847 228 664
Runtime
01/01/2021 – 12/31/2022
Involved Institutes, Groups and Centers