Exploration of a prototyping & evaluation framework for (partially) automated air traffic control
Background
The European Master Plan for European Air Traffic Management (ATM) aims to double air traffic, while reducing operating costs (by 40 percent), fuel consumption (by up to 10 percent), and delays (by 30 percent) and increasing safety. These economic and ecological optimisations will be facilitated by flying along 4D trajectories (instead of air corridors) and by an increasing automation of airspace surveillance.
This will result in considerable changes in the management and handling of European air traffic and thus in the work of air traffic controllers. In a more fully automated control centre, todays active operating tasks will be replaced by monitoring or controlling activities. Modern multimodal systems whose visual information design, localisation, optionality and consistency are better placed to meet future challenges than today's two-dimensional radar. Such massive changes make it necessary to closely involve the users (air traffic controllers) into the design and development process of future air traffic control systems.
Project content
EMMSA aims to examine the technical and methodological feasibility, practical applicability and economic value of a formalized evaluation system of human-machine interfaces in semi- and fully automated air traffic control. For this purpose, a prototyping & evaluation framework (PEF) based on existing knowledge and technology is specified, which allows a comparable and repeatable evaluation of concepts of new air traffic control systems with realistic air traffic data. Even though the necessary individual components are partly already available or researched, such a framework for the interactive and comparative evaluation of prototypical ATC concepts is not yet available on the market.
The following components form the Prototyping & Evaluation Framework and are technically and methodically specified within the project:
Simulation server with airspace data
Control server
Test management and data analysis
Programming interfaces
Air Traffic Control Prototypes
Result
The outcome of the project is the technical specification of the prototyping and evaluation framework with all necessary interfaces as well as a white paper on the evaluation of situation awareness and problem detection in the context of air traffic control. Moreover, the project provides an assessment regarding the commercial potential of such a framework. In case of a successful exploration, a practical implementation within the scope of a national or international research project is planned.
You want to know more? Feel free to ask!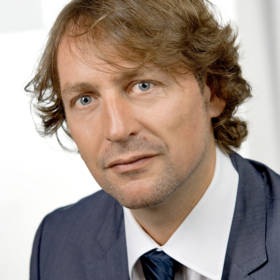 Head of Research Institute
Carl Ritter von Ghega Institute for Integrated Mobility Research
Deputy Academic Director Rail Technology and Mobility (BA)
Department of Rail Technology and Mobility
Member of the UAS Board from 2023 to 2026
Location: B - Campus-Platz 1
M: +43/676/847 228 664
Partners
Fraunhofer Austria Research GmbH
Paris Lodron University of Salzburg, Aerospace Research
Runtime
09/01/2020 – 08/31/2021
Involved Institutes, Groups and Centers