The project "Enterprise 4.0" is a cooperation with the lower Austrian administration and aims at continually improving the competitiveness amongst regional companies in today's digital age.
Enterprise 4.0 – challenges of the future
The lower Austrian administration has initiated the project "Enterprise 4.0" to ensure a continuous development of integrated and smart manufacturing throughout the region. Innovative companies will be provided with the necessary services and infrastructure to help them change their way of production. In cooperation with eleven regional businesses, several case studies will be implemented and carried out to further strengthen the industrial location of Lower Austria.
St. Pölten University of Applied Sciences as project partner
The project is put into action by ecoplus, the business agency of lower Austria. The research team Digital Technologies from the Institute for Creative/Media\Technologies provides valuable insights and ressources within the project and will realize the following projects:
In cooperation with Doka the so-called "Datendrehscheibe 4.0" ("data hub 4.0") will be developed. This is a mobile application which serves as assistance system and information platform. Maintenance will therefore become more efficient and effective as well as easier for employees.
In cooperation with buntmetall the feasibility and functioning of tool coding and sensoring under conditions of dirt or extreme temperatures will be evaluated.
In collaboration with Novomatic Group "responsive frontends" for mobile devices such as smartphones or tablets to support various "after sales" processes will be created and evaluated.
You want to know more? Feel free to ask!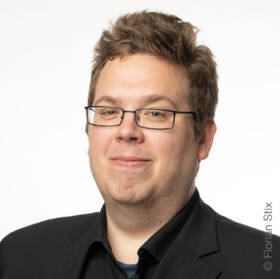 Head of Research Institute
Institute of Creative\Media/Technologies
Deputy Academic Director Smart Engineering (BA)
Senior Researcher Industry 4.0 Smart Engineering (BA)
Department of Media and Digital Technologies
Location: Building A - Campus-Platz 1
M: +43/676/847 228 651
External Staff
Daniela Hellmann, BSc
Markus Groschupf
Robin Winter
Daniela Moitzi
Partners
University of Applied Sciences Krems
Provincial Government of Lower Austria
Ecoplus – The Business Agency of Lower Austria
buntmetall amstetten GmbH
Doka Österreich GmbH
Novomatic AG Austria
Runtime
06/01/2016 – 03/31/2017
Involved Institutes, Groups and Centers