K1 competence center for Information Security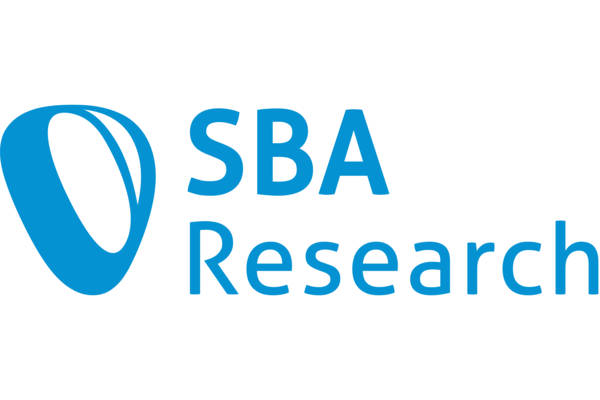 SBA Research is the largest research center in Austria exclusively addressing information security. Through scientific research of information security SBA Research develops practical and applicable solutions, while focusing on current issues like cyber security. The center is part of the Austrian COMET excellence program (COMET – Competence Centers for Excellent Technologies). St Pölten UAS is a scientific partner in the COMET Center.
SBA Research researches and develops solutions in information security. Results of fundamental research are the basis for applied research and development. The research program comprises the following four areas, allowing for a comprehensive consideration of information security:
Networked Systems Security
Software Security
Privacy and Secure Societies
Applied Discrete Mathematics for Information Security
SBA Research conducts highly specialized projects to bridge fundamental research with the needs of partners from industry sectors, like banking, advanced manufacturing, software development, and institutions in the health care sector. Jointly with partners and clients, concrete problems are addressed and solutions and new product ideas developed. Company partners benefit directly from scientific results.
COMET (K1) centres
COMET (K1) centres are financed by the Federal Ministry of Transport, Innovation and Technology, the Federal Ministry of Digital and Economic Affairs, the respective federal states involved (in the case of SBA Research Vienna) and the partners from industry and science. The Austrian Research Promotion Agency (FFG) is responsible for coordination and management. The centres promote the developing and focusing of competencies. K1 centres conduct research at a high international level and set new research impulses. They contribute to innovations, especially with regard to future-relevant markets.
Partners
Scientific Partners:
Austrian Institute of Technology (AIT)
CDP Center for Digital Production GmbH
Northeastern University
Otto-von-Guericke-Universität Magdeburg
Soonchunhyang University
Technical University Graz
Technical University Wien
University of California, Santa Barbara
University of Vienna
Vienna University of Economics and Business
Funding
FFG - COMET Centres K1
Runtime
04/01/2017 – 03/31/2025
Involved Institutes, Groups and Centers