Im Kunstforschungsprojekt Wearable Theatre wird das narrative und dramatische Potential von Virtual Reality ausgelotet und der Grundstein für das Storytelling der Zukunft gelegt.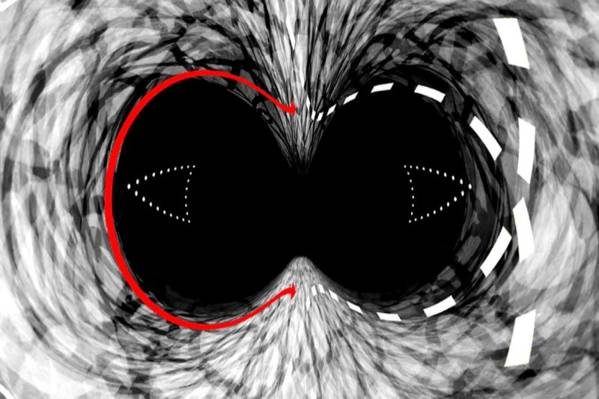 Literatur und Virtual Reality
Während herkömmliche Kunstformen wie Film, Theater oder Literatur auf lineares Erzählen angebunden sind, eröffnet der Komplex der Virtual Reality (VR) neue kreative Möglichkeiten für ein vielfach verstärktes empathisches Erleben von Geschichten. Die gestalterischen Komponenten Story, Setting und Sound kreieren 360° VR-Erzählungen, die über entsprechende Headsets – also wie eine Art tragbares Theater – konsumiert werden können. Basierend auf den Hauptkategorien der VR, Points of Orientation und Points of Attention, wird Orientierung und Aufmerksamkeit der User*innen bewusst beeinflusst und so eine intensive Vermittlung ermöglicht.
Wie Technologie erzählt
Das dramatische, narrative und strukturelle Potenzial des Erzählkomplexes soll in diesem Projekt anhand konkreter Umsetzungen aufgezeigt und zugänglich gemacht werden. Dazu werden verschiedene Beispiele aus der Weltliteratur von einem interdisziplinären Forschungsteam aus den Bereichen Regie, Medienkunst, Schauspiel, Dramaturgie, Medientechnik und Komposition dramatisch und produktionstechnisch in ein 360°-VR-Script adaptiert und mit der entsprechenden Technologie umgesetzt. Diese ausgestalteten VR-Erzählungen werden auf folgende Leitfragen hin untersucht:
Welche Darstellungsmöglichkeiten bietet das 360°-Medium für handelnde Figuren?
Wie hängt die Wahrnehmung von User*in und Protagonist*in (Schauspieler*in) zusammen?
Wie können sprachliche Erzählräume in visuell, akustisch und atmosphärisch konkret gestaltete VR-Räume übersetzt werden?
360°-VR-Versionen von Fjodor Dostojewskis "Die Dämonen", Max Frischs "Homo Faber" und Albert Camus "Der Fall" werden in den nächsten drei Jahren in zwölf einzelnen Experimenten jeweils auf einen speziellen Erlebnisaspekt des 360°-Mediums hin untersucht und sollen unter anderem Auskunft über die Gestaltung von Figuren, Sound oder Interaktion von User*in und Protagonist*in geben. Vor dem spannenden Zusammenspiel von Wissenschaft, Technologie und Kunst werden nicht nur Fragen nach neue Darstellungsweisen für traditionelle Kunstformen oder der konkreten technischen Umsetzung beantwortet. Die Suche nach neuen Perspektiven und Erzählmustern von VR-Formaten soll als Anstoß zu einer eigenständigen künstlerischen Ausdrucks-, Wahrnehmungs- und Erlebnisform dienen – der Erlebnisform eines Wearable Theatre.
Berichterstattung
Deutschlandfunk, Corso, 03.05.2017: Markus Wintersberger und Markus Josef Weiss im Gespräch mit Adalbert Siniawski
Publikationen
Wintersberger, M., Wagensommerer, T., Munk, C., Schimana, E., Masterklasse, E. M., & Fischer, E. (2019). Wir haben eine Wahl. WILDE REPRODUKTION. WILDE REPRODUKTION, IMA St. Pölten Linzerstrasse. https://ima.or.at/de/projekt/wir_haben_eine_wahl/
Wintersberger, M., Nagl, A., Schlager, J., Schuler, C., & Essl, K. (2019). XR Bunker. Rotierende Skulptur im Raum (Mitte), Licht- und Soundinstallation. #digitalnatives19. Volkstheater Wien [Variabel; XR Rauminstallatio und Performance]. https://www.youtube.com/watch?v=NDx3aVwOzwc&feature=youtu.be
Nagl, A., Schuler, C., & Wintersberger, M. (2019). for ever Renate. All we love is neon. Trash-Performance im Rahmen der Eröffnung und im Auftrag der Int. Bühnenwerkstatt Graz [Performance and Presentation]. Bühnenwerkstatt Graz, Theater im Palais Graz. https://andreanagl.wordpress.com/2019/07/20/for-ever-renate
Wintersberger, M., Munk, C., Wagensommerer, T., & Bachelor und Master, E. M. (2019). ExMedia 2019. Performance und Installation. Präsentation von Studierenden Projekten aus den Studiengängen Bachelor Medientechnik und Master Digital Design, Masterklasse Experimentelle Medien der FH St. Pölten [Performance und Presentation]. ExMedia 2019, freiraum St. Pölten. https://www.fhstp.ac.at/de/newsroom/news/innovative-performances-bei-der-ex-media-2019-5
Wintersberger, M., Munk, C., Wagensommerer, T., Vogt, G., Kühn, U., Weiss, M. J., & Holmes, C. R. (2019). "The Messy Shape of Problems" – Past, Present and Future Perspectives of Design [Performance and Presentation]. The Messy Shape of Problems, Ars Electronica Festival Linz. https://ars.electronica.art/outofthebox/perspectives/
Sie wollen mehr wissen? Fragen Sie nach!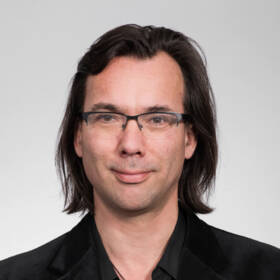 FH-Dozent
Stellvertretender Studiengangsleiter Digital Design (MA)
Department Medien und Digitale Technologien
Arbeitsplatz: A - Campus-Platz 1
M: +43/676/847 228 620
PartnerInnen
​OAA-Konservatorium für Schauspiel Wien: Colleen Rae Holmes, Marcus Josef Weiss
Sound:Frame, Agentur für audiovisuelle Kunst: Eva Fischer
Finanzierung
FWF Programm zur Entwicklung und Erschließung der Künste (PEEK)
Laufzeit
01.04.2017 – 31.03.2020
Projektstatus
abgeschlossen
Beteiligte Institute, Gruppen und Zentren