A digital service that organizes online shopping in a more sustainable way.
Background
Online shopping is becoming increasingly popular in Austria. The wider availability of the internet and the increased digital literacy of the population support this trend. The fact that there was even an increase of over 16% in 2020 during the Covid-19 crisis further underlines the status that online shopping has achieved in the meanwhile. One reason for this is that new customer segments (population groups that have not previously shopped online) have been tapped; another one is that new sectors (food supply) and local stores have discovered online retailing as an additional sales opportunity.
Project content
Under current market conditions, the growth in online shopping goes hand in hand with an increase in freight traffic. Innovative approaches aimed at countering this problem and decoupling traffic volumes from the rising volume of orders have already been tested, but so far, the outcomes are unsatisfactory. Cross-company cooperation in logistics to reduce freight traffic or appealing to customers to bundle orders have proved ineffective. It seems more promising to pursue an approach that intervenes at the level of the ordering and commissioning process. Instead of allocating individual decentralized delivery orders to single logistics service providers, an additional service layer - BündelHeinz – collects orders from a large number of online retailers via an integrated web widget (website component) during the shopping checkout process. BündelHeinz coordinates and reorganizes delivery orders in a way that optimizes the whole procedure with regard to social and environmental aspects.
Goals
The main goal of this project is to implement an additional service layer (BündelHeinz) in online shopping that restructures the procedure of ordering and delivering according to criteria that are oriented towards the common good. It allows
to lower the number of delivery trips by bundling orders,
to reduce traffic and concomitant emissions,
to counter precarious employment (e.g., by preferring logistics service providers with fair pay schemes),
to trigger market-driven transformation of online shopping delivery logistics.
Methodology
The methodological approach is divided into several sub-steps. First, it is researched which framework conditions it needs to develop the BündelHeinz service layer. The focus is on industry-specific processes/workflows between online retailers and logistics services. Based on this and in accordance with the project goals (e.g., reduction of traffic) the target system and usage modes are defined. In the next step, algorithms that bundle several orders are designed for the BündelHeinz platform. More precisely, the algorithms enable optimized allocation of delivery orders to logistics services in terms of time, space as well as the type of delivery and the vehicles used. Also, easy-to-use communication and user interfaces (web widgets with modern user experience design) enhance the motivation of customers to adopt ordering behaviours that create societal benefits (e.g., avoidance of just-in-time delivery, later delivery times, sustainable delivery modes). After completing the BündelHeinz prototype, simulation studies quantifying the effects on society, traffic and environment are performed. Based on a market simulation, strategic business models and plans to economically exploit the project outcomes (e.g., by a start-up company) are developed.
Result
BündelHeinz restructures the online shopping process, establishes market framework conditions that foster sustainability and traffic reduction, while leaving the interests of all online shopping stakeholders (customers, online retailers, logistics service providers) largely unaffected. In other words, the project paves the way for a smart transformation towards climate-friendly online shopping logistics.
Mobility of the Future is a research, technology and innovation funding programme of the Republic of Austria, Ministry of Climate Action. The Austrian Research Promotion Agency (FFG) has been authorised for the programme management.
You want to know more? Feel free to ask!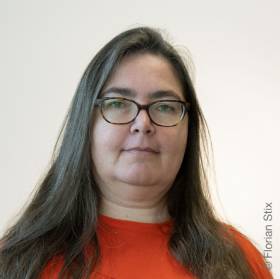 Senior Researcher Carl Ritter von Ghega Institute for Integrated Mobility Research
Department of Rail Technology and Mobility
Location: B - Campus-Platz 1
M: +43/676/847 228 481
Partners
tbw research GesmbH (lead)
markta GmbH
Goodville Mobility OG
Funding
FFG (Mobilität der Zukunft)
Runtime
04/01/2022 – 09/30/2024
Involved Institutes, Groups and Centers