Investigates how characteristics of analogue stop-motion animation and data sets of motion-capturing can be adapted as expanded animation in the current art discourse.
Background and Project Content
VRinMotion investigates how characteristics of analogue stop-motion animation and data sets of motion-capturing can be adapted as expanded animation in the current art discourse. Through experimental combinations with virtual reality, the project creates new tools and workflows in order to explore their artistic potential. Traditionally, stop motion is an animation technique in which static elements are captured by single frames, creating the illusion of movement during the projection. Motion-capture is a tracking technique used to record motion in order to be applied to any selected object or character. Both cinematic techniques were either established at, or even before, the beginning of film history and have always combined artistic spheres such as photography, fine arts, performance and theatre. Virtual reality is either described as an immersive mental experience, as a three-dimensional display or and innovative interaction device.
Goals and Methods
VRinMotion explores the possibilities of different analogue stop-motion techniques (cut-out, object animation and pixilation), combines it with data sets of motion capture, and implements it within virtual reality set-ups. It creates hybrid artistic tools and workflows that will initiate ideas for animation artists in virtual reality environments and systematically explores possibilities to connect artistic performances of creators directly to the experience of spectators during the act of creation. The project expands artistic stop-motion and motion-capturing concepts in the fields of virtual reality, expanded cinema and animation, media arts and performance. Furthermore, it contextualizes the artistic virtual and hybrid experiences with philosophical, theoretical and analytical concepts, models and methods of animation studies.
Colloborations and Outcomes
VRinMotion is hosted by the Institute Creative\Media/Technologies (IC\M/T) at the St. Poelten University of Applied Sciences (UAS) in collaboration with Vienna-based artist studio lichterloh. Within the project four experiments called ExperiMotions are set up and artistic workshops are developed together with internationally established animation artists, national and international collaborators and students. The project employs all three qualities from Henk Borgdorff's (2006) definition of arts-based research and is moving simultaneously through the theoretical Research on the Arts, the technical Research for the Arts and the practical Research in the Arts approach. Therefore, all ExperiMotions will result in artistic outcome, hybrid instruments and theoretical contextualization and will be discussed with experts in public, aiming to connect Austrian artists and researchers with the global research community. To embed VRinMotion in a broad academic, artistic and public discussion, the project also includes an online presentation, an accompanying documentation, and the final exhibition and symposium inMotion Forum.
You want to know more? Feel free to ask!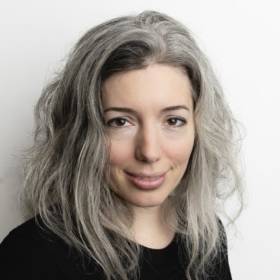 Head of
Media Creation Research Group
Institute of Creative\Media/Technologies
Department of Media and Digital Technologies
Location: A - Campus-Platz 1
M: +43/676/847 228 674
External project manager
Christoph Schmid,Clemens Gürtler
External Staff
Max Hattler, Friedrich Kirschner, Anna Vasof, Paul Wenninger
Partners
Frank Gessner,Hannes Rall,Paul Wells
Runtime
01/01/2022 – 12/31/2024
Involved Institutes, Groups and Centers